Timetrax Diagnostic Tools for Watch & Clockmakers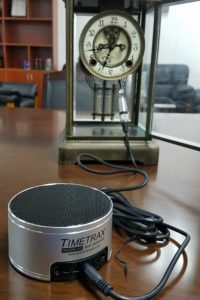 Adams Brown Company, Inc. introduced the world's very first low cost, microprocessor based digital timing machine for antique clocks in the early 1980's known as the "Tick Tech." For more than 25 years, we have been providing Watch & Clock makers with high quality, professionally engineered products. Today we manufacture the Timetrax 185 and the new full function Model 1000 which represents another significant break through in technology with an incredible price/performance ratio.    Over the years, our timers have gained widespread acceptance from repairmen across the country. All of our timers are designed with a built in beat amplifier, and a rugged acoustic piezo ceramic pickup. Best of all, they come with our famous 1 year "no hassle" parts & labor warranty.  Finally, it is important to note that each and every one of our timers was designed in Historic Cranbury NJ.
Click on the photos below to buy our product on-line in our
Ebay store
, or contact  one of our Authorized  Horological Material Supply House for price and availability.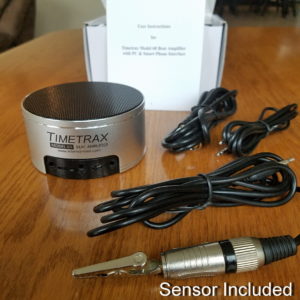 Timetrax Model 60 with output signal recorded on iPhone 8

Timetrax Model 60 with output signal coupled to Oscilloscope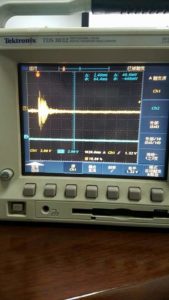 Timetrax timers, amplifiers, and sensors are available on-line on our Ebay store, or from one of our Authorized Material Supply Houses: